Sound masking is used in homes, commercial offices, medical facilities, court rooms, and in secure facilities to provide secrecy. With Blue-Tooth rear seat conversation the need for privacy is important especially is driver driven cars or two passengers in rear seat wanting privacy when talking on cell phone. Sound masking is by far the least expensive tool for providing privacy.
Cambridge Sound Management is one company that has developed sound masking systems. Qt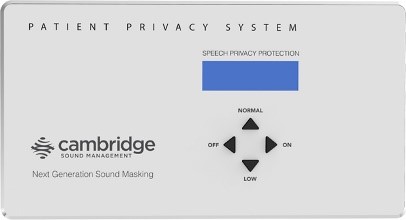 Quiet Technology sound masking systems provide a discrete

background sound, similar to airflow, to reduce distractions, increase speech privacy, and improve productivity. One example is the Qt Patient Privacy System is a cost-effective sound masking solution to protect patient and staff conversations in all types of medical facilities.
Others are Qt® emitters that deliver four uncorrelated audio channels, which provide uniform, unobtrusive sound masking. Designed for plug and play installation and cost effective.
The Austrian engineer Rudolf Stefanich has developed concept device that may be able to cancel the noise passing near you called Sono to attribute its connection to sound.

GM engineers did an experiment in active noise cancellation for other benefits. It relies on two headliner-mounted microphones to detect the hum and a frequency generator emits an antinoise signal through the vehicle 's speakers to cancel out the engine 's boom – same concept can be used for rear seat privacy conversation.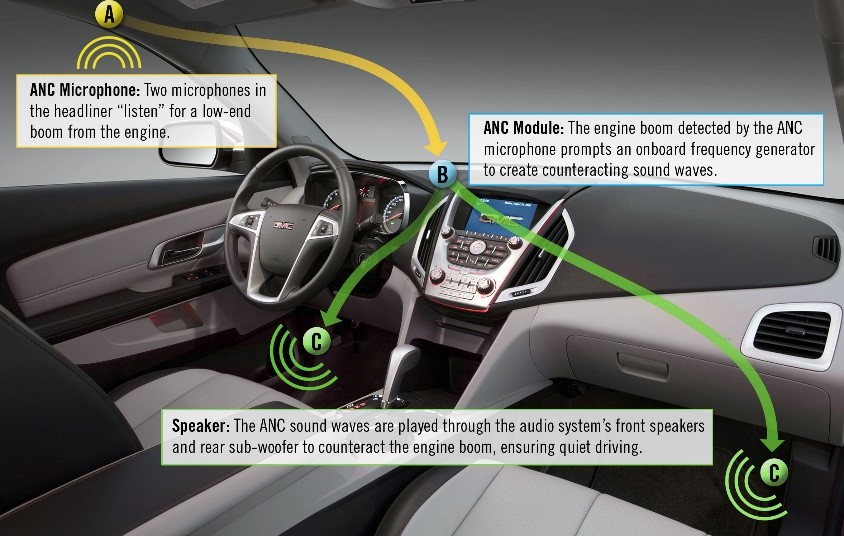 Speech Privacy Systems is another company specializing in this area. As clarified by them for in car application we are looking for combination of noise cancellation and masking. Sound masking works on the principle that when background noise is added to an environment, speech is less intelligible.  Refer Sound Privacy WEB Page "In technical terms, the "Articulation Index" – a measurement of how intelligible speech is – has been lowered by this change in the signal-to-noise ratio. The "signal" would be, for example, the person speaking, and the "noise" would be the sound masking. A high signal-to-noise ratio means that speech is very intelligible – an amphitheater would have a very high Articulation Index, for example. Based on this principle, scientists and engineers realized that you don't have to actually stop the sound waves from a speaker's voice in order to obtain speech privacy, you just have to make the speaker's words unintelligible".
LogiSon sound masking technology is another to review. Using small adjustment zones of one to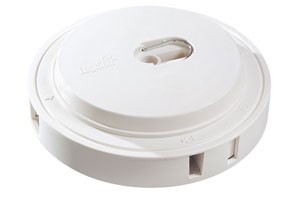 three loudspeakers they are effective at providing masking, while easily blending into the environment.
One example that could be adjusted for rear seat application is their Primary Network Hub PNH-2. The Primary Network Hub features communication technology, Digital Signal Processing (DSP) truly random masking sound generation, a 1/3-octave masking equalizer, a 1/1-octave paging equalizer, an amplifier, independent volume controls for masking and paging, and multiplexed paging selection.
Lencore sound masking is designed to achieve both Speech Privacy and Comfort by introducing a spectrum of noise which gently raises the ambient background sound in order to cover, or mask,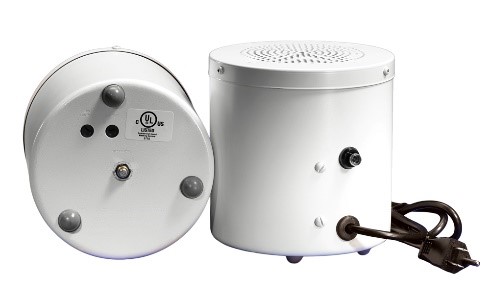 speech. Speech Privacy is achieved by raising the noise level to a point that makes conversations unintelligible. Comfort is achieved through the quality and range of the sound produced.
Lencore Spectra® Desktop Sound Masking Unit provides speech privacy in close contact areas. It creates speech privacy by generating a comfortable back ground sound. The Desktop Sound Masking Unit consists of an individual self-contained noise generator, audio amplifier, loud speaker, and power supply unit in a white damped metal enclosure.
MUZO noise cancelling / suppression technology is another to evaluate. They were very successfully funded through Kickstarter – please CLICK to review.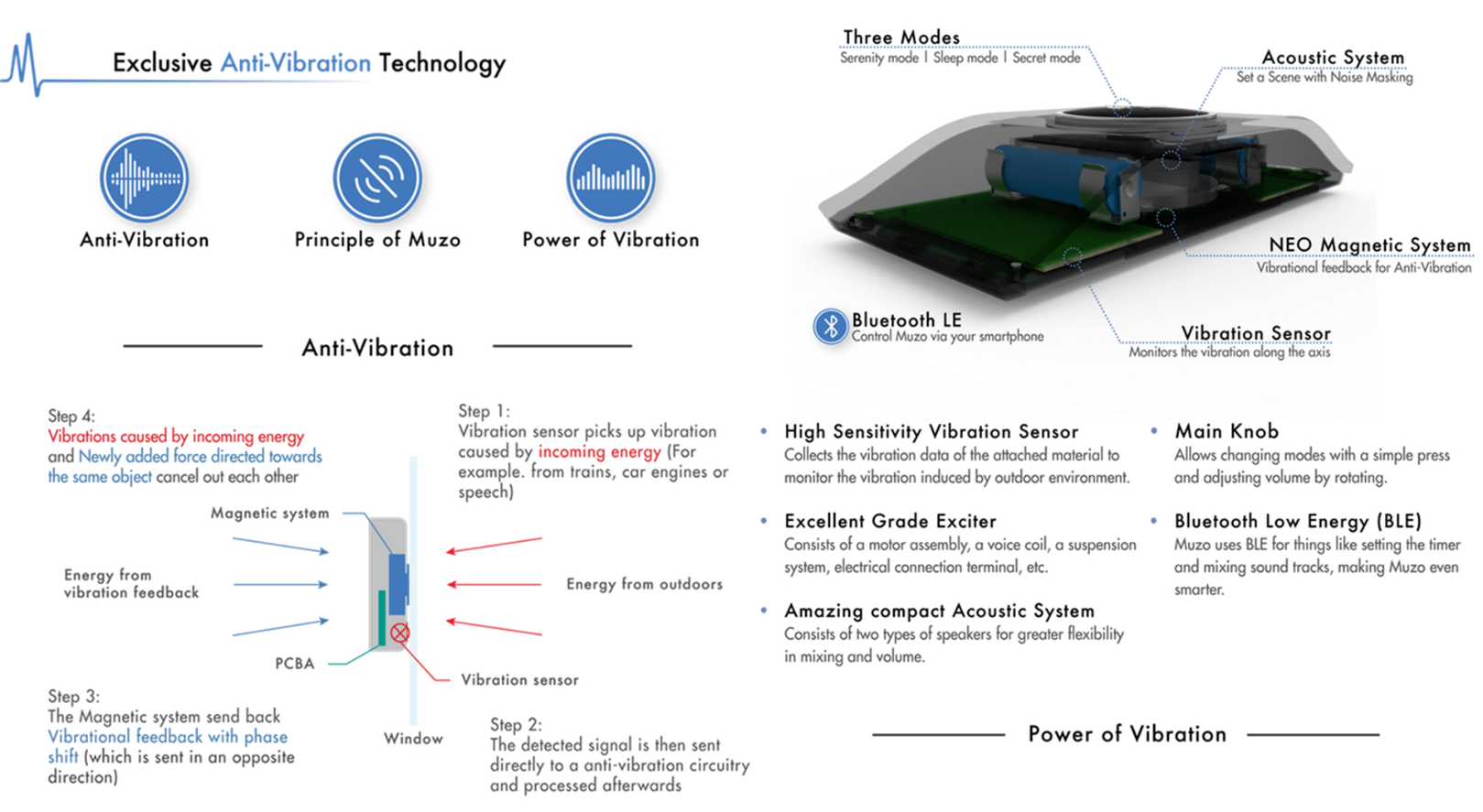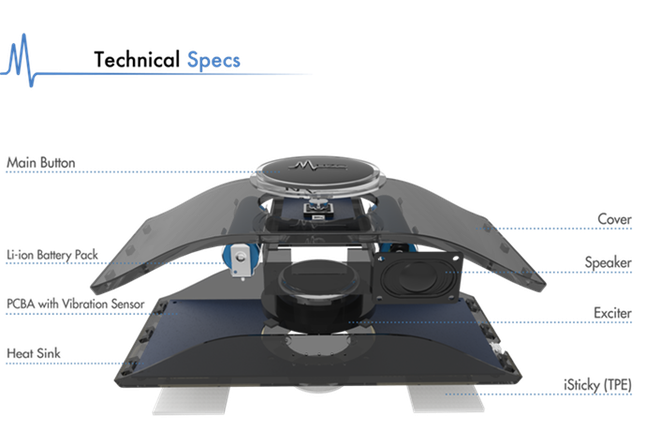 Design HMI LLC is looking to partner with innovator to develop a noise masking device for in car application for privacy between passengers in front and rear seats which having private conversation on the smart phone. Please write to designhmi@gmail.com.