What is Puhnddit Consulting?
Puhnddit Consulting, is a innovative consulting firm specializing in digital marketing and business strategy execution. Our passion is to help clients compete & make data bound decisions in this digital world. Together with Design HMI, Puhnddit can provide digital & mobile marketing solutions, along with products and business growth strategies for domestic or international expansion.
Our expertise focuses on market experience, data, plus technology innovation, to foster the right solutions and tactical execution strategies to solve the challenges at hand.
Knowing the current marketing complexities companies face, within this evolving digital space, Puhnddit brings fresh ideas.  Via test & learn, consumer/market data, segmentation and personalization tactics, we can help companies exceed program level objectives.
How do we exceed Client objectives?
We drive business growth in new and existing markets through an integrated marketing strategy and thought leadership:
Using test, learn and develop integrated marketing strategies to drive new business opportunities
Design multi-faceted campaigns tied to each client's business strategy
Drive lead generation via content, social and mobile marketing along with paid and search media
Manage key marketing activities:
Use marketing research and analysis to forecast market conditions, determine prospective markets and customer opportunities and reach revenue goals
Determine market requirements and track competitive environment.
Develop tactical approaches to target and segment offerings across key marketing channels by differentiating consumer groups
Educate and counsel clients on how the marketing strategy will deliver back on their business
Strategy and Business Development:
Determine overall digital, direct marketing and online services strategy from design and development to content production and planning
Research and create market penetration, growth and service/product development strategies
Localize tactics in market/country via competitive benchmarking and consumer product needs via communication & research.
Research and Identify new market opportunities by bringing forward appropriate offerings, products and services to meet growth needs
________________________________________________________________
Arti Bedi Pullins: Founder & Managing Partner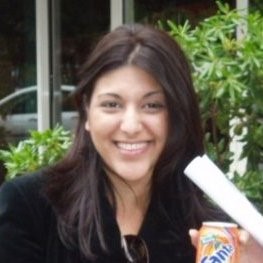 Arti brings with her 15+ years of experience in running and leading high performing global marketing & growth strategy teams. Her core competency has been in direct revenue growth, digital & mobile marketing with significant influences from Big Data, IoT connectivity, with focus on loyalty/retention, via personalization & segmentation. Arti brings with her the unique combination of Sales + Marketing + Operational excellence.
Arti has hands on experience in starting, growing and lead businesses in India, SE Asia and Europe. Arti holds a MBA from Kellogg School of Management and BA for Michigan State University and is fluent in 2 Indian languages.
For further information contact us at artibedi@gmail.com.